Alliance for Continuing Education in the Health Professions (Alliance)
46th Annual Conference
January 12-15, 2021, Virtual Live Conference
The 2021 Virtual Alliance Annual Conference and its many sessions connected CE professionals around a series of themes including the role of education in diversity and equity, shifting to online formatting with microlearning and new techniques, and nurturing a spirit of resilience and balance in learners and the education team. Following an unprecedented year in world history, the conference addressed timely matters such as racial equity and diversity and industry changes in the midst of a pandemic.
Here are a few conference highlights: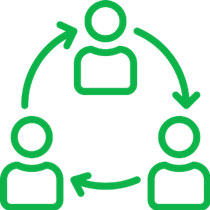 Education as a Gateway to Diversity and Equity
Paradigm Shift: It is time for providers to embrace the diversity inclusion and the understanding of and reduction of barriers in education.
When implementing diversity, equity, and inclusion initiatives, systemic racism must be recognized along with the dominant myths and biases that perpetuate it.
Embedding equity and anti-racism throughout an organization requires structural changes on all levels and a sense of urgency among those in power to work towards combating racism and inequities in healthcare.
Education is a gateway to a capable and diverse workforce: Include individuals from marginalized groups, diverse professional backgrounds, and varied age groups.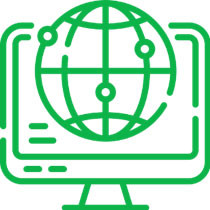 Creative Formatting: Online & Microlearning
The pandemic has catalyzed a shift to virtual educational formats and a re-evaluation of learning theories, models, tools, and approaches.
Microlearning works, but functions best as part of larger initiative, not simply by breaking pieces of a larger more complex topic into smaller pieces.
Be creative but remember: Data is not the destination – the key insights are.
Reinvent traditional methods: For example, transition a poster presentation into a pre-recorded, 3-minute animated walk-through.
PechaKucka: "Chit chat" in Japanese refers to 20 slides that each last 20 seconds. This format works well for storytelling, case studies, etc.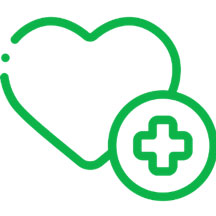 Nurturing the Balance and Resilience
The ability to be flexible, individually and professionally, and to pivot educational formats and mindsets continues to be key in the face of a pandemic.
CPD education can be useful in addressing burn-out/moral injury: Mindfully designed education reduces stress, enhances self-compassion, increases learning and memory processes, improves creativity and problem-solving, and improves attention.
Work/life balance is now an ever-present problem for everyone involved in CPD design and consumption.
The incorporation of mindful learning into education can happen by reducing hierarchical formats, creating learning communities, and tapping into curiosity.