Welcome to the April edition of AOE Compliance Connection, AOE's monthly newsletter! We have exciting AOE news to share with you this month, along with our regular board bulletins for ACCME, ACPE, and ANCC, service highlights, and information on upcoming activities and educational opportunities.
We are committed to excellence in everything we do: Customer care, compliance management, training and consulting and staying on top of an ever-changing enterprise. This newsletter is just one of the many resources we make available to our partners and CME/CE stakeholders.
We hope you enjoy this month's edition of AOE Compliance Connection! For even more information, compliance tips and the inside scoop on the staff at AOE, visit www.aoeconsulting.com this week.

Accreditation Board Bulletin
ACCME: The ACCME continues to demonstrate commitment to the full continuum of medical education by joining the Accreditation Council for Graduate Medical Education (ACGME) in advancing its Pursing Excellence in Clinical Learning Environments initiative. This four-year initiative aims at dramatically improving the clinical learning environments of ACGME-accredited institutions in order to effect measurable change in both patient care and the learner experience.
In an announcement published on the ACCME website, President and CEO, Graham McMahon, MD, MMSc, said, "Advancing the quality of the clinical learning environment is a shared responsibility of the accreditors and leaders across the continuum, in undergraduate, graduate, and continuing medical education."
The ACCME joins 20 other organizations, including the American Medical Association (AMA) and The Joint Commission (TJC), in the execution of this initiative by serving as the ACGME Pursuing Excellence Partner Advisory Group.
Speaking on behalf of the ACCME, McMahon said that he anticipates the initiative will "…expand opportunities for innovative learning environments that improve professional practice and care for the patients we all serve."
For more information about Pursuing Excellence in Clinical Learning Environments please visit the ACGME website.
ACPE: During last October's ACPE's Invitational Stakeholder Conference, "CPE 40 Years Later– Current and Future Opportunities and Challenges in Continuing Pharmacy Education," expert panelists challenged participants to think about the needs of pharmacists for continuing education in the next 10–15 years and the ways in which the regulatory framework should ensure practitioner competence. The CPE Commission vetted all of the "high impact" recommendations and forwarded their recommendations to the ACPE Board for discussion during the recent January board meeting. In the 2016 Winter Update, these recommendations were among those published:
How can the value of CPE be optimized over the next 10–15 years?
Encourage development of a hybrid CPE/CPD model for maintaining practitioner competence that takes into account the diversity of professional roles and the relative effect of various activities on patient safety and outcomes
Collaborate with AACP, colleges and schools of pharmacy, and ASHP to educate students and residents in lifelong learning skills/CPD for faculty and students in professional degree programs and residency programs
Support research on assessing the value of CPD portfolios in maintaining pharmacy practitioner competence
Develop a culture of voluntary life-long learning that both accommodate individualization and practice specific needs
Study the current types of CPE activities (Knowledge, Application, and Practice) and hour requirements for enhancements
To read more about the recommendations from the CPE Invitational Stakeholder Conference, click here.
ANCC: In 2009 the ANCC Accreditation Program began a restructure of the Primary Accreditation Program in response to recommendations by experts within the field of continuing education.  These recommendations have culminated in the streamlining of accreditation criteria and the release of the 2015 ANCC Primary Accreditation Provider Application Manual.  The manual includes revised program criteria and a comprehensive overview of the educational design process for continuing education activities.  The Primary Accreditation Program recognizes organizations that have met established standards in the ability to provide continuing nursing education (CNE).  The new 2015 ANCC Primary Accreditation Provider Application Manual is now live and available for purchase.  Using this link, providers will have the option of downloading the manual for free or purchasing a hard copy.  This publication outlines primary accreditation, eligibility, application requirements plus standards for the educational design process.  Using this same link, ANCC accredited Approvers can choose to purchase a hard-copy version of the manual, also.  The 2016 Practice Transition Accreditation Program Application Manual can also be accessed.  All accreditation manuals are available at the Resource Center within the ANCC website.

AOE Staff Feature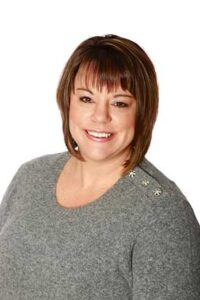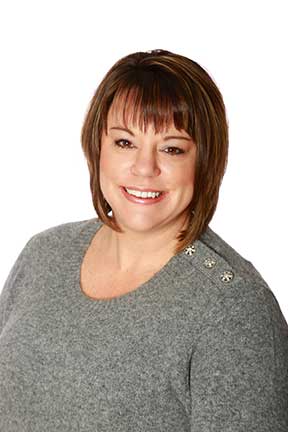 AOE is thrilled to announce the promotion of Carlye Armstrong to Director of Operations.  "Carlye hit the ground running and has delivered excellence in customer service and program management since joining AOE.  Her analytical approach and operational intuition have been invaluable, and her leadership style embodies our culture of excellence," said Annika (Gill) Borvansky, AOE's Managing Director.
Carlye's professional background and strengths include adult learning and education, outcomes, project management, instructional design principles and key models/theories.
As Director of Operations, Carlye will maintain close relationships with AOE's clients, both directly and through oversight of AOE's Project Management team.  Carlye will oversee day-to-day operations associated with AOE's consulting approach and provide leadership when it comes to AOE's strategic goals.
Carlye continues to serve as the chairperson for a Scientific Review Committee that supports research and scientific poster development for young, aspiring scientists at the high school level.
Find out more about Carlye and the other members of the AOE team here!

Service in the Spotlight: On-Site, On-Demand
When it comes to your live meeting or conference, have you been stuck in one location, yet known your presence is needed elsewhere? AOE's On-Site, On-Demand Accreditation Compliance Services helps alleviate the stress of on-site CME/CE compliance demands. As an extension of your team, AOE's on-site professional fields questions and help manage CME/CE compliance across your meeting, thus facilitating performance-in-practice in alignment with accreditation requirements.
From assistance with attendee evaluation questions to implementation and documentation of CME/CE compliance at annual, regional, and local meetings, AOE helps accredited organizations deliver excellent customer service and ensure compliance with ACCME, ANCC, ACPE, and several other accreditation board guidelines with our On-Site, On-Demand Accreditation Compliance Services.
Bottom line: Our deliverable is your CME/CE accreditation and meeting attendee success story.  Call today at 303-557-0859 for more information on how we can help support your team at your next live meeting.

AOE in the Community
AOE Consulting recently sponsored a race horse – a wooden one! – at a fundraising event for Caliche Elementary School in NE Colorado.  The school received a grant to replace old, outdated playground equipment and needed to raise a percentage of the grant amount themselves.  The sponsorship from AOE put them up to the needed amount.  (And AOE's horse, American Pharaoh, won the first race of the night!)  It was a fun evening, for a great cause.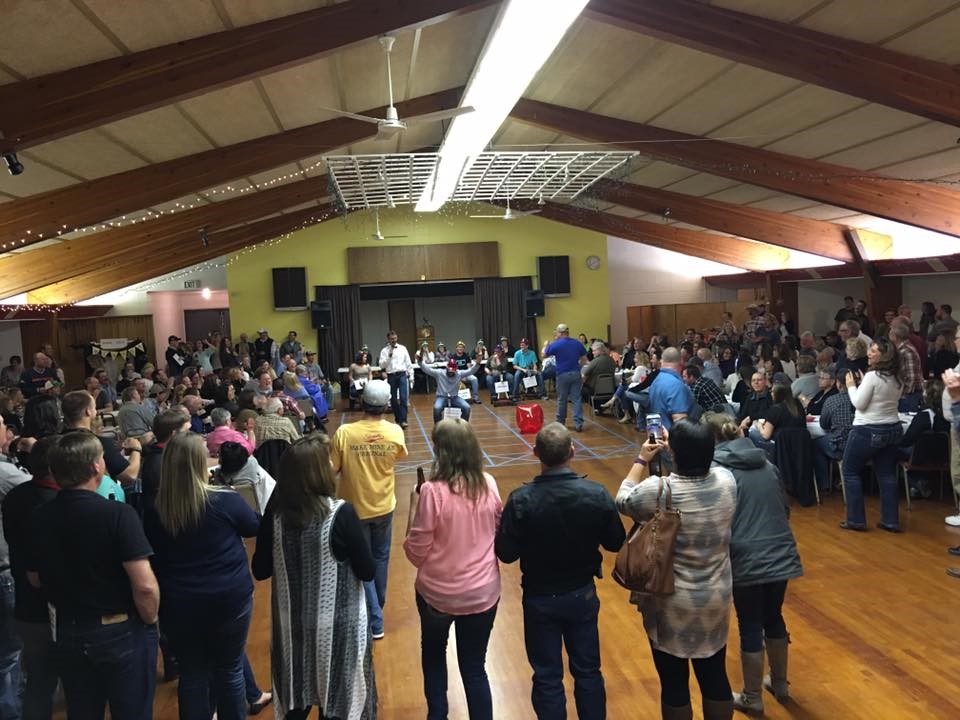 ---
Upcoming Activities/Education Opportunities