Welcome to the August edition of AOE Compliance Connection, AOE's monthly newsletter. As summer nears its end, we hope you and your CE team are enjoying a productive and relaxing season. In this month's newsletter, we share helpful information about each of the three major accreditation boards (ACCME, ANCC, ACPE) and we'll also continue our fun summer series where we take you behind the scenes to meet some of AOE's team members to learn about why they love their work (and to share a fun fact or two about themselves)! Take a minute to follow us on Twitter and Facebook to catch our weekly compliance tips and updates. As always, email us at inquire@aoeconsulting.com – we are happy to answer your questions!

ACCME: Best Practice Highlights
Among the many resources the ACCME offers providers is some guidance on best practices – that is, those practices that help a provider stay "above and beyond" when it comes to offering compliant educational initiatives. Two areas of this type of instruction are hosting a virtual meeting/webinar and developing faculty members. Let's look at each topic individually.
Hosting a Virtual Meeting/Webinar
One of the biggest trends in accredited CE currently is the implementation of virtual meetings and webinars. To keep providers from feeling overwhelmed, the ACCME has assembled a downloadable list of guidance for those faculty members planning and leading virtual meetings.
Some of their tips are related to the technical aspects of audio and video connection; they encourage headsets, muting when not speaking, joining by computer even if only utilizing audio, etc.
Other tips cover presentation points and content creation; they support using chat and polling functions, having a back-up host ready in case of connection issues, and limiting didactic teaching time and expanding discussions and question and answer sessions.
Finally, a sample webinar introduction is included for use, should providers find it helpful.
The Best Practices for Planning and Leading Virtual Meetings list can be found in its entirety here.
Faculty Development
The ACCME has also crafted a worksheet designed to support CE providers as they partner with faculty specifically to develop "learning from teaching" projects that support faculty needs.
The rubric helps identify needs or gaps, strategies, outcomes, and impact through the lenses of knowledge learned from teaching and skills developed through teaching.
Additional resources in this vein can be found here.

In June, the ACPE debuted its Continuing Education Self-Assessment Report System (CESARS), a new online submission tool for providers to use during the accreditation and re-accreditation processes.
Driven by provider feedback regarding the challenges of formatting electronic submissions in one PDF format, ACPE has officially transitioned to an electronic report submission tool. Providers can now submit their Comprehensive Self-Assessment via CESARS. Policy and procedure attestations will happen in the CESARS platform, along with activity announcement checklists, global assessments, and evaluation summaries. The rubrics are embedded within CESARS for completion.
Provider resources include a demo video, a list of provider tips that include narrative suggestions, submission tips, and attachment guidelines, and a Self-Assessment CESARS report form.
Future updates to CESARS are slated to include the submission of interim and progress reports, first and second reviews, and even new applications. Providers will receive their login information at least two months in advance and can always visit the CESARS website or contact ceinfo@acpe-accredit.org with question.

ANCC: Updated Provider Fees
Last month, ANCC providers (specifically registered accredited provider program directors) should have received an important email from the ANCC regarding accreditation fees. The NCPD Accreditation program fees have remained flat for the past five years with a small exception in 2018 of an increase of $100. After completing a financial analysis in 2021, it was determined that a fee increase is needed to sustain the costs of running the program.
While cost increases are impactful to providers, the ANCC expressed that they have worked hard to keep fees flat for as long as possible and will implement fee increases incrementally to ease the burden to providers. Going forward, beginning in January 2023, the ANCC NCPD Accreditation program annual fees will incrementally increase over a span of three years.
Following the scheduled financial analysis in 2025, another wave of increases may begin in 2026.

AOE's Team: Get to Know Us!
The entire team at AOE is dedicated to helping our clients and serving you with our expertise and experience in every interaction. Over the summer, we are introducing you to the faces that are hard at work behind the scenes at AOE. Last month you met program managers Renea Marin and Sarah Porter and Director of Operations Carlye Armstrong. This month, you'll meet two additional AOE team members (and some pretty fun facts about each one!).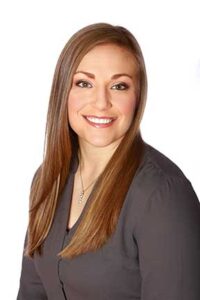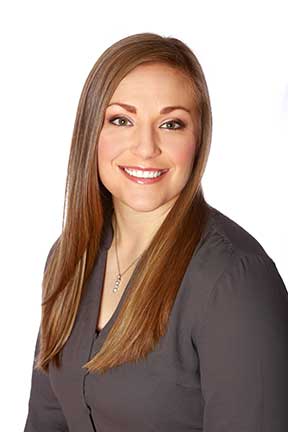 Alexis LaCount, Project Coordinator
What do you most enjoy about working in the world of compliance and CE?
"I enjoy assisting clients as they provide valuable (and compliant) education to their learners. Hopefully, impacting physician practice has a direct correlation to how patients are managed and treated."
What is one shift/change in CE you'd like to see in the future?
"I would like to see more innovative education, engaging learners, and implementing more hands-on skills training."
A fun fact about you:
"I minored in theater in college!"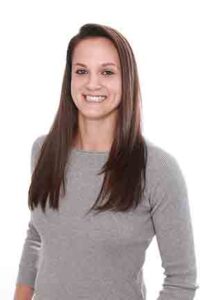 Lyndsay Cole, Project Coordinator
What do you most enjoy about working in the world of compliance and CE?
"I am new to AOE (5 months and counting!) but so far, I have enjoyed the people I have met working in this industry. It has been satisfying to help our clients reach their goals, too."
What is one shift/change in CE you'd like to see in the future?
"Making CE more accessible. I think that is one thing the pandemic has been good for is making a lot of things more accessible (by adding hybrid formats). I'd love to see that trend continue.
A fun fact about you:
"I love hot wings and recently completed the 'Stupid Wings Challenge' at a restaurant in Richmond, Virginia."