Welcome to the December edition of AOE Compliance Connection, AOE's monthly newsletter. We are hopeful that you, and all our clients, are enjoying a busy and productive last few weeks of 2016!
As we head into 2017, we encourage you to visit www.aoeconsulting.com for ongoing information, including our weekly compliance tips!
We wish you and yours a very heartfelt "Happy Holidays!" from all of us here at AOE!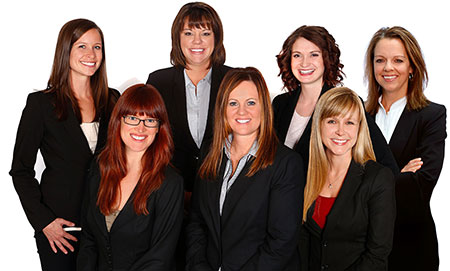 Accreditation Board Bulletin: Annual Reporting
As 2016 comes to an end, we encourage you to begin thinking about Annual Reporting. Depending on the boards with which your organization holds accreditation, here are a few quick guidelines:
ACCME
Annual Reporting is completed via the ACCME's Program and Activity Reporting System (PARS) and will be due March 31, 2017. To access information regarding PARS, inclusive of the reporting requirements, please click here.
Additionally, participant completion data for CME that Counts for ABIM MOC should be submitted (via PARS) by December 31, 2016. While the ABIM will continue to accept participant completion data through March 31, 2017, ABIM Board Certified physicians need to complete their MOC activities by the end of 2016.
ANCC
Annual reporting is completed via the newly launched ANCC Nursing Activity and Reporting System (NARS) and will be due April 1, 2017. Alternatively, providers can download the CE Summary Form and submit via email. To access ANCC Annual Reporting Requirements, click here as well, an FAQ page devoted to NARS can be found here.
ACPE
There is no annual report required for ACPE.

AOE in the Spotlight: Welcome Renea Ellison!
Please join us in welcoming Project Coordinator, Renea Ellison, to the AOE team. Renea joins AOE having most recently served as a Patient Access Representative at Sidney Regional Med Center in Nebraska.

ACEHP Annual Conference – Booth 410
This January, AOE can be found at the 42nd Annual Alliance for Continuing Education in the Health Professions conference in San Francisco, CA, from January 26-29. Stop by and say hello! We'll be at booth 410 in the exhibit hall.
For more information about the conference, click here.
---
Upcoming Activities/Education Opportunities
42nd Annual Alliance for Continuing Education in the Health Professions
January 26-29, 2017, San Francisco, CA
Read More >>
ACCME 2017 Meeting: Evolution, Innovation, and Alignment
April 24-27, 2017, Chicago, IL
Read More >>
ANCC Pathway to Excellence Conference
April 27-28, 2017, Dallas, TX
Read More >>