Welcome to the February edition of AOE Compliance Connection, AOE's monthly newsletter.
You'll find helpful information and tools below, including ACCME, ACPE and ANCC updates, year-end reporting details, a summary of the Alliance for Continuing Education in the Health Professions 2017 Annual Meeting and a look inside the 21st Century Cures Act, and what it means for CME providers.
In such a rapidly changing environment, AOE remains solidly committed to our clients' CME/CE compliance success. For additional support, please visit our webpage or reach out to us at inquire@aoeconsulting.com!

Accreditation Board Bulletin
ACCME
ACCME's Program and Activity Reporting System (PARS) is a web-based portal designed to streamline and collect program activity data from accredited providers. PARS is utilized for annual reporting to the ACCME and consists of three components:
Entering all 2016 activities and ensuring the activities are "closed". An activity is closed when all the required information about an activity has been entered.
Completing required information on the Program Summary tab. There are five (5) financial reporting requirements on this page.
Attesting that all the data entered is complete and ready for ACCME review.
As accredited providers prepare for 2016 annual reporting, consider the following tips:
Ensure activity information is reported in the correct year, 2016.
Consider utilizing the batch upload template when there are many activities to report. View the instructions on how to use the template.
A Provider Activity ID is optional when entering single activities, however, it is required for all activities included in a batch file upload or where an organization offers multiple activities in the same format on the same date.
Residents are included as physician participants.
All activities need to be "Closed" prior to attestation and submission.
Within the Program Summary tab, be sure to click on the "Save Program Summary" button.
Be sure to attest and submit the 2016 Annual Report by March 31, 2017. Failure to do so, may result in a change of accreditation status to probation.
Please Note: State-accredited providers may have an earlier reporting deadline. Check with your accreditor for more information.
ACPE:
Once an organization is accredited with the ACPE, they are required to submit updated reports periodically. For reaccreditation, it is typically every six years. (Section IV, Policy 1.0 of the CPE Policies and Procedures)
The reaccreditation process begins with the provider assembling a Self-Assessment Report that addresses all ACPE Standards and each of the Policies and Procedures. Each Self-Assessment Report contains the following:
The provider's narrative responses
Supporting documentation
Self-assessment of performance using ACPE's Evaluation Rubric
This report is reviewed by a team of staff members, field reviewers, commission members and board members. The next step in the review process is a conference call to discuss the report. The ACPE explains that the purpose of this call is to "validate the findings in the provider's self-assessment report and to give the provider the opportunity to answer questions and clarify issues that are unclear to the reviewers." (CPE Policies and Procedures, page 12)
After the conference call, the board will review and approve the Action and Recommendations document which will be sent to the provider with an official reaccreditation term.
Application for reaccreditation (i.e. the Self-Assessment Report) must be submitted by September 1st to be considered at the January Board of Directors meeting, and by February 1st for the June Board of Directors meeting.
ANCC:
As with ACCME, the ANCC requires submission of an annual report by April 1, 2017. This year marks noteworthy changes in the ANCC's annual reporting processes, and starting this year, all accredited providers must submit activity data using the calendar year, January 1, 2016 through December 31, 2016. Failure to submit the annual report by the April deadline will result in additional fees and/or accreditation suspension. As the ANCC transitions its new Nursing Activity Reporting System (NARS), there are many tips, hints and resources to utilize as organization's work to compile the requirements.
Ensure your organization's unique login ID and password for NARS is set-up and functioning, to do so, click here.
Utilize the NARS User Manual, located here.
Access the NARS FAQs here, for additional information.
View the NARS webinar by clicking here.
If an accredited provider wishes to utilize a batch upload, allowing upload of all activities at once in NARS, providers may use the tab delimited template. Some tips to assist the completion of the template include:

Column A – 1. Template: Do not alter this column, "Template A" must appear for each activity record.
Column C – 3. Provider Activity ID: this is required for a batch upload.
Column S – 19. Description of Content: this information is optional
At least one competency is required, Columns AF-BT
If preferred, accredited organizations may still submit their annual report using the CE Summary format, through this year only.

PPSA Update: 21st Century Cures Act
A newly-signed law, called the 21st Century Cures Act, was passed by Congress in December and signed by President Obama in one of his last acts before leaving office. It sets aside 3 billion dollars over the course of 10 years to fund research of brain diseases and precision medicine, with a focus on Alzheimer's studies.
Proponents have claimed this law has the potential to promote innovation, energize medical research and speed up the timeline of treatment development and research.
The 21st Century Cures Act was designed to reduce the burden on drug and medical device research and design organizations, to lower the review time and to get the new treatments to patients' as quickly as possible.
Opponents of the Cures Act claim the speed and urgency has a serious drawback of endangering patients with products that have not been thoroughly tested.
As part of the "burden reduction" for medical research organizations, the original bill included a CME Exemption that would "exempt certain transfers of value from reporting requirements that providers have noted had a chilling effect on their engagement in important continuing medical education activities." Specifically, the exemption would have excused pharmaceutical companies from being required to disclose funds spend on CME activities, including textbooks and journal reprints.
However, this provision was removed after harsh criticism from Republicans and Democrats alike, and the Cures Act passed without the CME Exemption.
While this could be seen in a negative light by pharmaceutical companies and other medical professionals, based on the established guidelines of Open Payments reporting, the 21st Century Cures Act shouldn't create problems for CME providers: The vast majority of CME is still exempted by the Sunshine Act.

AOE in the Spotlight: Alliance for Continuing Education in the Health Professions 2017 Conference
In late January, AOE attended the 42nd Annual Conference of the Alliance for Continuing Education in the Health Professions. The conference offered a diverse menu of educational sessions across the following topics:
Accreditation/Regulation
Interprofessional Continuing Education
Learning Science/Strategies
Outcomes/Assessment
Performance/Quality Improvement
Professional Development
Systems Thinking
AOE staff attended a variety of sessions to maximize collective learning and bring our clients as many best practices, tools, and strategies as possible. Below are key takeaways from several of our team members.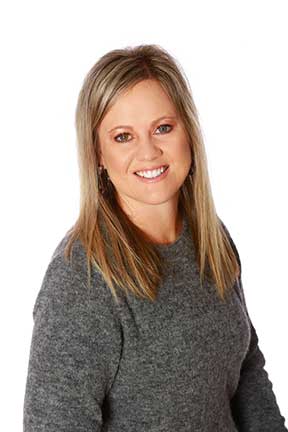 "Accredited CME/CE programs can be an action arm within many institutions and systems. Proactively seek out opportunities for CME/CE to 'plug' in to strategic plans to achieve optimal healthcare outcomes. Seek out collaborations that augment quality, reach, impact, etc., and train leaders to be educators."
– Annika Borvansky, Managing Director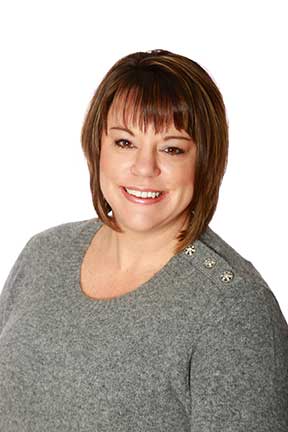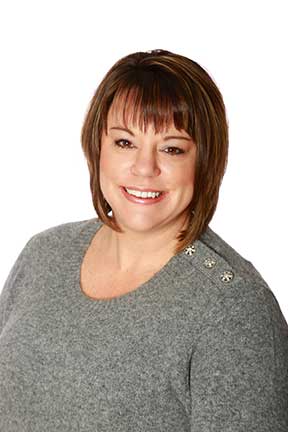 "CME/CE outcomes reports are vital, and these reports should 'tell a story' while incorporating statistical analysis as an easy conversation.  Know your stakeholders and make it turn-key for them, simplify the design and visually 'tell the education outcomes story.'"
– Carlye Armstrong, Director of Operations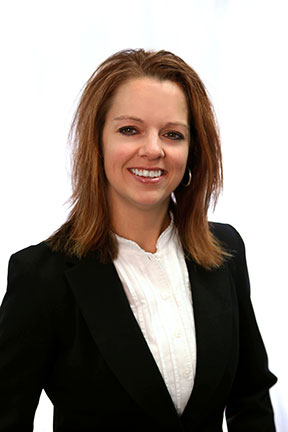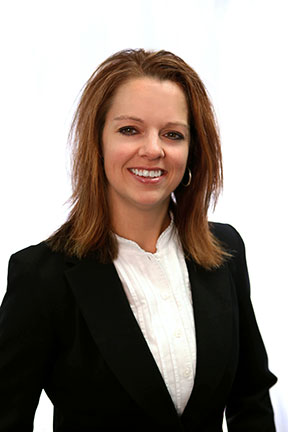 "Consider a new formula being used to articulate CME value in organizations today: Value = Impact + Quality + Reach + Participation + Accuracy/Cost
Value is in the 'eye of the beholder,' so know your stakeholders and know what they perceive as value – this is critical. Consider proactively exploring the CME/CE value story within your organization to demonstrate how CME/CE makes a difference."
– Paula Bessire, Program Manager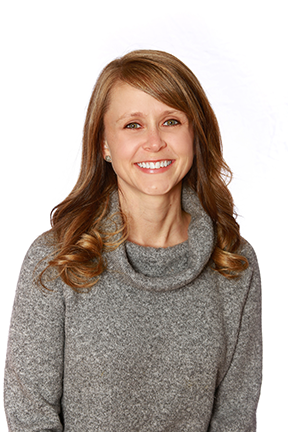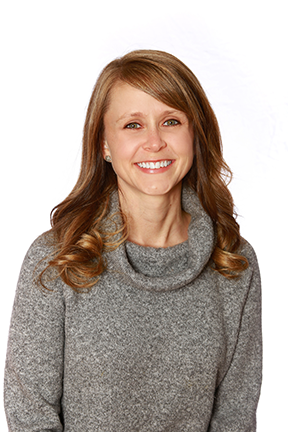 "Regulatory boards are committed to collaboration aimed at streamlining requirements and processes for accredited providers. From collaboration between the ACCME and AMA to ongoing communication between accreditation boards and ABMS, there are tangible efforts and initiatives in motion."
– Sarah Schott, Program Manager
---
Upcoming Activities/Education Opportunities