Welcome to the February edition of AOE Compliance Connection, AOE's monthly newsletter. In this month's newsletter, we continue our series called "Did You Know?" featuring some helpful FAQs about the new Standards and the new required 30-minute interval between accredited and nonaccredited education. We also give you a sneak peek of AOE's involvement at SACME's Virtual Annual Meeting and a look inside the ACCME's New Strategic Plan for 2022-2026! As ever, AOE works hard to keep you updated on what's happening in the CE enterprise. One way we do that is by posting compliance tips each week on our social media and webpages – make sure to follow us on Twitter and Facebook or email us at inquire@aoeconsulting.com with any questions. We want to ensure that 2022 is your most productive year yet!

"Did You Know?": ACCME FAQ Feature
This month, we continue our series featuring some of the ACCME's most helpful FAQs. Some of the most helpful information on the ACCME website is tucked into the FAQ section and we've been hard at work uncovering some gems of wisdom specific to the new Standards.
We began with questions related to stock ownership and patent holders, continued with a few questions related to the collection of disclosures and the mitigation of relevant financial relationships, and add on this month with three questions targeted to Standard 5 regarding the new requirement of 30-minutes between accredited and non-accredited sessions in the same educational space.
1) Is the 30-minute time interval required regardless of whether the nonaccredited activity takes place before, during, or after the accredited activity?
The short answer is "yes". This interval is required regardless of whether the nonaccredited activity occurs before, during, after, or even before AND after the accredited activity. The ACCME cites Standard 5.2, stating that "this time interval is required if the nonaccredited activity is either developed by or with an ineligible company, or if individuals with unmitigated, relevant financial relationships with ineligible companies are in control of content".
2) Does there need to be a 30-minute interval between accredited education and sessions that fit the exceptions listed in Standard 3, i.e., when there is no need to identify, mitigate or disclose relevant financial relationships?
This is the one caveat to the 30-minute interval: When nonaccredited sessions are not controlled by ineligible companies and do not include individuals with unmitigated, relevant financial relationships. In this situation, nonaccredited education or sessions would not need to be separated by the otherwise required interval. The ACCME lists legislative briefings or awards ceremonies as two possible examples of this scenario.
3) Does there need to be a 30-minute interval between accredited and nonaccredited education in virtual activities?
Whether or not an activity takes place live or online, the 30-minute interval is a requirement. Specifically for live, online activities, if learners will remain in the same "virtual space" for both an accredited and nonaccredited activity, the provider is required to provide that 30-minute interval between sessions. In the case, however, of a shift in virtual space – if the learner must take an action such as clicking a link to communicate leaving one space to enter another – the 30-minute interval is no longer required.

AOE in the News: Alliance Experience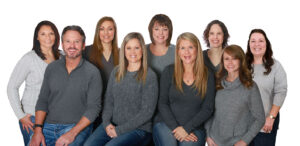 As always, the AOE team is honored to network with the CE community and participate in the larger, ongoing accreditation conversations. This month, we attend the Society for Academic Continuing Medical Education's (SACME) Virtual Annual Meeting. Multiple AOE team members will present in various capacities on Tuesday, February 22, as well. Here's an overview of what you can expect at the SACME Virtual Annual Meeting from AOE.
Carlye Armstrong, AOE's Director of Operations, will co-present "Monitoring and Evaluating AI: Challenges and Practical Implications w/ACR" as one of ten presentations in a best practice-oriented concurrent session. Her oral presentation includes a specific focus on integrating AI technology content into continuing education programs to address population health quality gaps with the ultimate aim to positively impact patient health based on the American College of Radiology's experience with their continuing education program focused on AI. Armstrong will also be available for a Q&A window at the end of her presentation.
AOE Program Manager Renea Marin's oral presentation for "It's a Dog's World: Leveraging Veterinary Education Lessons and Experience in Launching an Accredited CE Program", created in conjunction with Viticus Group, will be presented in a concurrent session dedicated to innovation and adaptation in changing times. She highlights how free-standing and university-affiliated hands-on procedural institutes often share resources with veterinary education counterparts. She argues that utilizing a combined structural approach of functional and divisional resource allocation can take advantage of veterinary CE programs for the mutual benefit of accredited CE programs.
Two AOE program managers, Renea Marin and Sarah Porter, will present professional posters in the Virtual Poster Presentations. Marin's poster, created in conjunction with Charles Drew University (CDU) focused on the effectiveness of CDU's regularly scheduled series, Friday Noon Lecture Series (FNLS) in ultimately achieving a positive impact on patient care and outcomes in a community replete with health disparities in underserved and minority populations. Porter's poster highlights the nuances of identifying and mitigating relevant financial relationships in light of Standard 3. She offers tips and resources to this effect. The posters are currently live and viewable with video and audio presentations on the virtual platform site for meeting attendees.

CE Community/External Focus
Just a few weeks ago, the ACCME released their New Strategic Plan, spanning 2022-2026. The plan can be read in its entirety here, but we've included the highlights below.
The plan (officially dubbed The ACCME Strategic Plan 2022-2026: Thriving Together: Accelerate Learning, Change, and Growth in Healthcare) was crafted by a team that included the ACCME Board of Directors, executive leadership, and staff. The team reviewed the current trajectory, noting opportunities and specific challenges, and took the time to interview stakeholders for their perspectives and insight.
The overarching goal of the new plan is to address "these interconnected opportunities and challenges" and attempts to promote "an even more vibrant and thriving accredited continuing education enterprise".
According to the ACCME, the plan consists of five priority areas:
Strategic Goal 1: Act with Integrity
Strategic Goal 2: Advance Excellence in Accredited Continuing Education
Strategic Goal 3: Provide Exemplary Service
Strategic Goal 4: Promote Diversity and Inclusion
Strategic Goal 5: Demonstrate the Power of Collaboration
The ambitious goal aims to ultimately improve the quality of care for the patients and communities served by the medical community by uniting the ACCME staff, leadership, and CE colleagues in leveraging the power of medical education. The plan can be read in its entirety here.
Upcoming Activities/Education Opportunities