Welcome to the June edition of AOE Compliance Connection, AOE's monthly newsletter. In this month's newsletter, we are happy to share helpful information about the ACCME Academy and the CE Educator's Toolkit – both indispensable resources for your CE team. We also launch a new series where we take you behind the scenes to meet some of AOE's team members to learn about why they love their work (and share a fun fact or two about themselves)! Our monthly newsletter is one of many ways we keep you in the know. Follow our weekly compliance tips on Twitter and Facebook or email us at inquire@aoeconsulting.com with any questions.

CE in the Community:  ACCME Academy
The ACCME Academy, launched June 1, 2021, was exclusively designed to be an "educational home for the continuing education (CE) community". Since its inception, the ACCME Academy has offered accredited providers free access to interactive courses, multimedia, and plentiful resources targeted at enhancing the value of CE.
Primarily, the ACCME Academy offers courses and curricula that assist providers in designing and delivering accredited education that is engaging and effective. Special focus exists in areas like faculty development and achieving Accreditation with Commendation. A few additional features include: support tools and resources for fulfilling accreditation requirements, using PARS, engaging both clinicians and patients as partners in CE teaching and planning. Additionally, the Academy is working towards creating a community for educators to learn from and with one another.
All accredited providers are welcome to join and can create three user accounts (at no charge). If you cannot access your enrollment key (emailed to providers after the launch of ACCME Academy), the primary contact can email academy@accme.org for help. If you need more than three accounts, you can also email that same address for information on your next steps.
For more information about the ACCME Academy, visit this page.

AOE's Team: Get to Know Us!
The entire team at AOE is dedicated to helping our clients and serving you with our expertise and experience in every interaction. Over the summer, we'll introduce you to the faces that are hard at work behind the scenes at AOE. Let's start with one of our program managers, Melissa!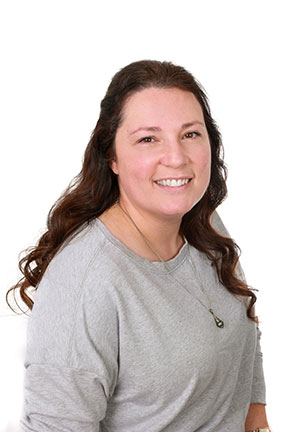 Melissa Marick, Program Manager
In general, what do you most enjoy about working in the world of compliance and CE?
"It is great that we have such a wide variety of clients. This means we get to help with, and experience, a variety of educational offerings. One day I might be reviewing a video on heart surgeries and the next, a presentation on how to address physician burnout. Every day is different, and the topics are always very interesting. It is also rewarding to know that the work we are doing is ensuring that learners are receiving education that meets all the accreditation guidelines."
What is one shift/change in CE you'd like to see in the future?
"I would love to see more learner engagement in the way of hands-on activities, utilization of interactive technology, etc. in CE offerings."
A fun fact about you: 
"I love roller coasters! The bigger and faster the better!"

CE Community: Educator's Toolkit
The ACCME's library of resources designed to equip CE providers now includes the CE Educator's Toolkit, specifically designed to provide best practices and guidelines for delivering effective continuing education. The toolkit, designed by the Society for Academic Continuing Medical Education (SACME), can be downloaded here.
The toolkit argues for its own necessity, citing that CE interventions in general are most effective when promoting "critical thinking, collaboration, and decision-making skills" as these methods encourage team performance and behavior change in healthcare workers. The toolkit, thus, aims to provide best practices and guidelines that focus on three key interventions:  (1) facilitation of small group learning, (2) case-based learning, and (3) reflective learning.
The toolkit, a 189-page PDF document, contains mini case scenarios, guiding questions for providers to reflect upon, evaluation tools, and an overall integrated approach. A self-assessment checklist will help providers honestly inventory their team's CE planning preparedness.
Providers are welcome to download the CE Educator's Toolkit here and can also download a worksheet guide for the toolkit here.