Welcome to the May edition of AOE Compliance Connection, AOE's monthly newsletter! We are excited to share our monthly ACCME, ACPE and ANCC board updates, some news from the world of CME and what we at AOE have been up to this month.
We love what we do at AOE! From compliance management to program benchmarking, we are committed to excellence at every step. We love to come alongside our clients, help them navigate the ever-changing waters of CME compliance and ultimately to facilitate their success. This newsletter is just one of the many educational resources we make available to support achievement of success, compliance and peace of mind.
We hope you enjoy this month's edition of AOE Compliance Connection! For compliance tips and more CME information, visit www.aoeconsulting.com.

Accreditation Board Bulletin
Last week the ACCME announced its collaboration with the American Board of Anesthesiology (ABA) and the American Board of Pediatrics (ABP) to streamline processes between accredited continuing medical education and Maintenance of Certification (MOC). The collaboration with the ABA and ABP mirrors the ACCME's collaboration with the American Board of Internal Medicine (ABIM) which was announced last August.
Inherent in the collaboration is a shared commitment to supporting physicians continuing professional development towards improved performance and, ultimately, improved patient care. The ACCME, ABA, and ABP aim to accomplish the following through their work together:
Expand the number and variety of accredited CME activities that meet the ABA's and ABP's MOC requirements for lifelong learning and self-assessment (Part 2).
Simplify and streamline processes for both accredited CME providers and board-certified physicians.
Incorporate accredited anesthesiology and pediatric CME activities approved for MOC credit into the list maintained by the ACCME. Please note that, currently, the list only includes activities registered for ABIM MOC.
In an ACCME news release, President and CEO, Graham McMahon, MD, MMSc, said, "We celebrate these collaborations because they will make a real and meaningful difference to physicians and educators who are working every day to improve healthcare in their communities."
According to the ACCME, CME providers can expect the improved, streamlined processes to be effective in late 2016 or early 2017.
ACPE: The ACPE utilizes a continuing education activities database, titled The Pharmacists' Learning Assistance Network (P.L.A.N.®), provided to pharmacists through Accreditation Council for Pharmacy Education. Routinely, AOE fields questions as to what this system is about. The database is a computerized compilation of continuing pharmacy activities offered by ACPE-accredited organizations. The P.L.A.N.® service was developed to give pharmacists the opportunity to pursue a curricular approach to professional development through organization and planning of their continuing pharmacy education needs. Furthermore, since most states recognize ACPE-accredited providers, activities listed with the P.L.A.N.® service may satisfy pharmacists' continuing pharmacy education requirements.
As documented on the ACPE website, P.L.A.N.® allows providers to:
Select the type of activity you want to attend
Choose your activity format
Select your preferred learning format and location
Select activity dates to suit your schedule
For more information on this service, please visit the ACPE's website. You can also access the P.L.A.N.® portal here.
ANCC: The timeline for each accreditation cycle, from the Self-Study and Activity File submission to the accreditation decision, is six months. During this time, several important audit steps take place.When it comes to initial and re-accreditation, once materials are submitted, the ANCC has a two-part evaluation process to ensure completeness of materials. The first part is a a quantitative review to confirm all required documentation is complete and organized according to formatting requirements. Once the quantitative review is complete, the Self-Study package is assigned to the appraisers and an initial qualitative review takes place. Appraisers may send out a request for added detail or clarification associated with the report and/or activity files, prior to the accreditation interview or virtual visit. Following the accreditation interview, the appraiser team submits their report to the Commission on Accreditation (COA), members of which make the final accreditation decision.
The ANCC timeline for each cycle can be accessed here.

CME in the Spotlight: Joint Accreditation Updates
Joint Accreditation for Interprofessional Continuing Education™ is a collaborative effort of the ACCME, ACPE and ANCC. Just last month, a new logo and provider mark was announced and revealed.
Peter Vlasses, the Executive Director of the ACPE, explained that "the new logo symbolizes that our three accrediting bodies continue to respect our differences while building on our shared values in a concerted effort to facilitate team-based continuing education and collaborative practice through the work of jointly accredited providers. We — not me — is the essence of our collaboration and the impetus for our new logo."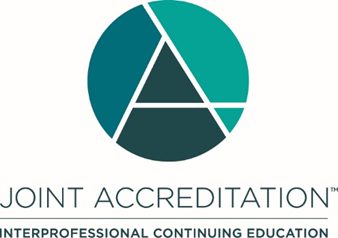 The new design was created with input from accreditors and accredited providers, and aim to reflect the collaboration and leadership of Joint Accreditation.

AOE in the Community
AOE Consulting recently supported Charles Drew University's 4th Annual Legacy Leaders Spring Gala as a Gala Friend sponsor. Charles Drew University of Medicine and Science is a private, non-profit university located in South Los Angeles that is committed to transforming the lives of those living in underserved communities; the University offers a number of targeted accredited CME initiatives to support this aim. AOE Managing Director, Annika (Gill) Borvansky, and Program Manager, Sarah Schott, attended the event to demonstrate their support of CDU's mission and continued growth.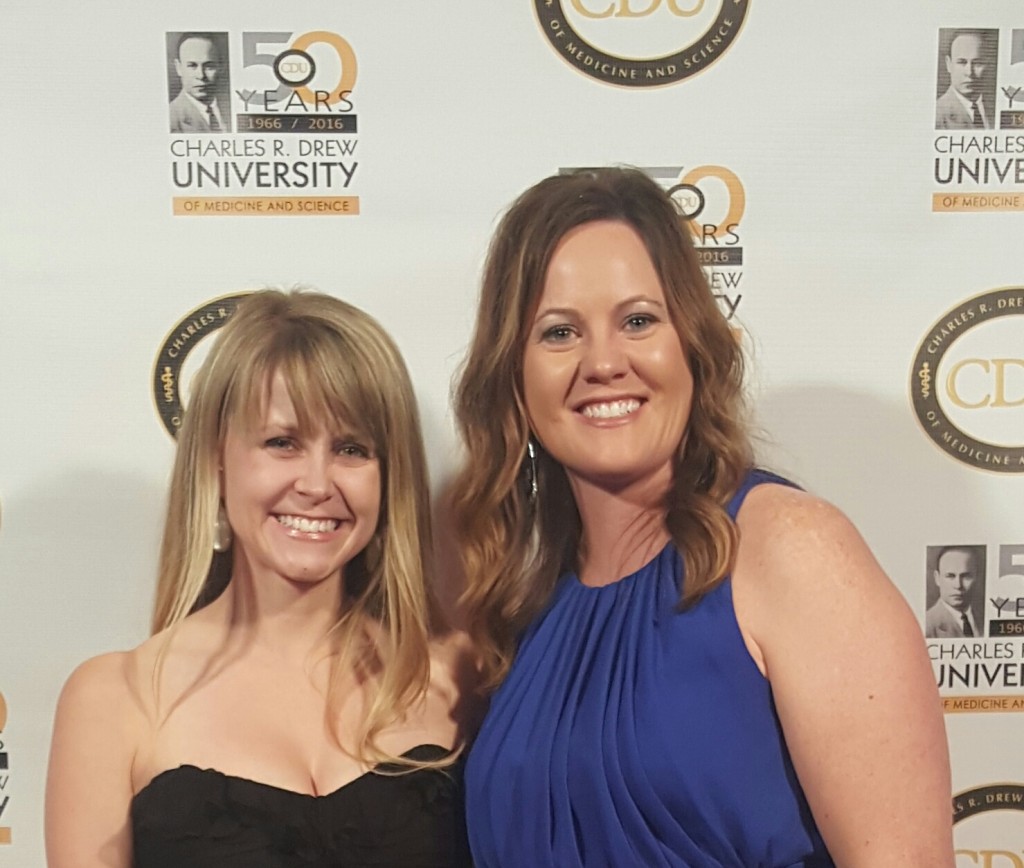 ---
Upcoming Activities/Education Opportunities
Association of Nursing Professional Development
July 19-22, 2016, Pittsburgh, PA
Read More >>
CME as a Bridge to Quality Accreditation Workshop
August 4-5, 2016, Chicago, IL
Read More >>
ANCC National Magnet Conference
Call for abstracts now open!
October 5-7, 2016, Orlando, FL
Read More >>