Welcome to the October edition of AOE Compliance Connection, AOE's monthly newsletter. Featured below are accreditation board bulletins for ACCME, ACPE, and ANCC, highlights of AOE's staff and services, and calendar information on upcoming activities and educational opportunities.
AOE's experience has improved effectiveness and success for more than 50 education providers, pharmaceutical CME/IME teams, hospitals, academic centers, and associations. "Navigating Education Excellence" isn't just our tagline – it's our work. This monthly publication is just one of the many ways we support our clients as they navigate CME/CE compliance success.
We encourage you to visit www.aoeconsulting.com for more information, including a library of guidelines and weekly compliance tips!

Accreditation Board Bulletin
ACCME: The ACCME has officially released the Accreditation with Commendation Menu of New Criteria. The menu of criteria was adopted to offer flexibility and a multi-faceted approach for CME provider types to achieve Accreditation with Commendation, given the diversity of providers within the CME enterprise.
There are 16 commendation criteria divided into five categories which include:
Promotes Team-Based Education
Addresses Public Health Priorities
Enhances Skills
Demonstrates Educational Leadership
Achieves Outcomes
Accreditation with Commendation eligibility requires accredited providers demonstrate compliance with eight criteria – seven criteria of their choice from any category – plus one criterion from the Achieves Outcomes category. This requirement that one criterion be associated with the outcomes category exists, as it is believed to be essential that the commendable CME programs have data and systems in place demonstrating the value, relevance and impact of CME being designed and implemented.
Stay tuned. In the coming months, AOE will provide additional insights and resources as to each of the new commendation criteria. In the meantime, review the Menu of New Criteria.
As another recent change, the ACCME Board recently revised its interpretation of the Standards for Commercial Support℠ (SCS related to relevant financial relationships. Previously, in circumstances where a person in control of CME content disclosed that their spouse or partner was an employee of a commercial interest (CI) and the content being controlled was related to the products/services of that CI, that person would have been considered a commercial interest employee due to their spouse's/partner's employment. The ACCME has modification this interpretation, and in such a situation, this individual will now be considered to have a relevant financial relationship; they will not be considered an employee of the CI. therefore, providers must employ strategies for conflict resolution, per SCS 2.
ACPE: ACPE requires accredited providers to develop a CPE goal and mission statement that "define the basis and intended outcomes" for the educational activities offered.
What is the difference?
In their Accreditation Standards for Continuing Pharmacy Education, the ACPE defines and explains both required items:
Goal: "A concise written statement of what the provider intends to achieve for pharmacy education." The CPE goal is expected to address how the provider will maintain and enhance the professional competencies of pharmacists and (if applicable) technicians in various settings. Possible inclusions in the goal:
ensuring optimal medication therapy outcomes and patient safety,
managing practice settings,
satisfying the educational requirements for pharmacist re-licensure, and
meeting recertification requirements for pharmacy technicians.
Mission Statement: A CPE missions statement is expected to be "consistent with the goals and specifically indicate the provider's short-term intent in conducting CPE activities", making sure to include both the target audience and the activity scope.
Both the mission and the goal statement should be evaluated regularly – AOE recommends annually – and updated periodically to ensure consistency and that the goal/mission serves as a guide for growth and evolution of your program.
ANCC: In preparation for the March and July 2017 Accreditation Cycles, there are many items organizations can consider to help them meet the ANCC Primary Accreditation Criteria. Some criteria to specifically consider include:
Organizational Overview 4 a and b (OO4a and OO4b) and Quality Outcomes 2 and 3 (QO2 and QO3)

Identify quality outcome measures at both the Provider Unit Level as well as the Nursing Professional Development Level that your organization is currently collecting or wants to collect.
Determine how your organization will evaluate the quality outcome measure(s) in specific terms.
Decide how the data will be collected to demonstrate evaluation of the quality outcome measure(s).

Structural Capacity 2 (SC2)

Focus on leadership and accountability roles of the Lead Nurse Planner, specifically.
Summarize how the Lead Nurse Planner functions as the leader in the Provider Unit.
Ensure orientation, training and evaluation of Nurse Planners by the Lead Nurse Planner is specifically outlined.

Educational Design Process 7 (EDP 7)

Review current evaluation methods and ensure Nurse Planners are measuring a change in knowledge, skills and/or practices of the learner at the activity level.
Evaluate methods of assessment that you use or will use to evaluate the change.
Additional resources and information are available on the ANCC website.

CME in the Spotlight: Introducing Paula Bessire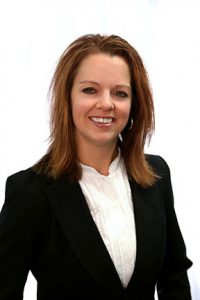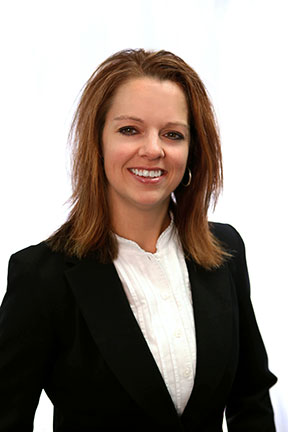 AOE is excited to introduce Paula Bessire, who recently joined the AOE team as a Program Manager. Paula brings 15 years of project management and client services to our team. Prior to joining AOE, Paula worked in the energy industry where she served as a customer services representative, a sales and service manager, and a global services manager in the solar energy space.
In her role as a Program Manager, Paula brings tremendous experience in data analysis and project planning and execution. She leverages this experience and her background in project management to effectively navigate accreditation, reaccreditation, and compliance management across AOE's various service offerings.
Paula earned her bachelor's degree in Business Administration from Minnesota State University and holds an associate's degree in Health Information Technology.

AOE in the Community: Ryan's Rappers
On Saturday, October 8, the 14th Annual Autism Speaks St. Louis Walk took place in St. Louis, MO. AOE is honored to have supported a special group of walkers known as Ryan's Rappers.
Today, 1 in 68 children, and 1 in 42 boys, are afflicted by autism, making it the fastest-growing, serious developmental disability in the United States (ten-fold increase in prevalence in last 40 years). For more information on recent scientific studies and funding initiatives, visit http://www.autismspeaks.org/science.
If you would like to support Ryan's Rappers. Make a general donation to Autism Speaks.
---
Upcoming Activities/Education Opportunities